Read Blog
The Vendor Siren Song… An Agile Transformation Without Tools Series Blog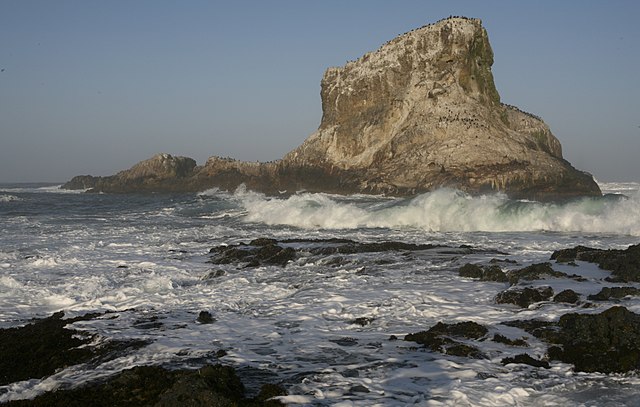 Agile Transformation Without Tools g
ets you better results faster!
Read below to learn how Vendors try to sell you tools before your optimal time and your free and easy alternative...
The Problem: Don't Fall For The Vendor Siren Song.
Scenario: Vendor Content - Use It, Don't Lose It.
What To Do: Use Existing Productivity Suite Tools to Collaborate.
Read on to discover more about how you can Adopt Agile Proven Best Practices without spending time and money on tools.
Contact us to discuss your Change Management - Business Transformation needs now! Contact Us
DA&R is ready to do the hard work of your Agile Transformation including Change Management for projects and operations.
This Agile Transformation Without Tools Blog is a draft partial chapter of our upcoming How-To book "Agile Transformation Without Tools". The book shows you how to Adopt Agile without purchasing any tools! This blog series will be updated several times and is available on www.DataAnalysis.com/blog.
Please send your quotes, comments, and stories around adopting Agile without formal tools to Info@DataAnalysis.com.
The Problem:

Don't Fall For The Vendor Siren Song
Vendors are in the business of influencing you to buy their products and services. Vendors, analyst firms such as Gartner, and some vendor customers may well believe you are better off with, than without, their products. They believe that their products encourage or force Best Practices on your staff.
Vendors will show you studies and testimonials. These 'prove' that all your cost, time, administration, training, technical debt, the pressure to change even more by using their products will always pay off. This is simply not true in a majority of cases, especially when your organization, department, or team are relatively new to Agile.
Vendors have learned very well how to make their products seem to be the best thing for you.
The Vendor Siren Song describes the almost hypnotic pull they can exert.
The Vendor Siren Song is painstakingly orchestrated using many advanced techniques such as A/B Testing to ensure it is persuasive. Vendors strive to create an incredibly strong value case. They try to convince you that using tools early on reduces your risk and effort for your Business Transformation Change Management project.
Vendors lure you with content, white papers, websites, testimonials, and many more techniques which attempt to demonstrate how quickly you will find success with their tools. They try to sing you to their island where you buy their tools, services, and other products while they burn your ship.
The Vendor Siren Song attempts to sway you to believe you can not do it without their products or you ensure failure. This is not true.
You can easily implement and be Agile without buying expensive and cumbersome to implement tools.
The first Agile pioneers,including our firm, did not have complex and expensive Agile tools. We used what we had to work with, fast and accurately.

We did the initial Agile experimentation and collaboration and helped refine the processes using existing tools. We successfully accomplished many Agile Transformation Without Tools projects and engagements and you can too!
All DA&R courses and services can be delivered onsite or Virtually in any time zone for world-wide Learner consistency.
Contact Us to deliver any courses on non-consecutive days to allow Learners to implement best practices between sessions.
| Related Services & Resources | Click to Access |
| --- | --- |
| CHANGE MANAGEMENT - BUSINESS TRANSFORMATION Services | |
| Agile Transformation Without Tools course | (Customized course for your environment and tools...) |
| Scrum Master Certification for PSM & Agile Foundation | |
| Business Transformation Change Management course | |
Scenario:
Vendor Content - Use It, Don't Lose It
| | |
| --- | --- |
| Being Vendor Locked, or Vendor Lock-In. | When you buy a vendor product, many times you will get locked into that vendor's tools. It describes how acquiring a single tool set actually increases the cost for your organization. Committing to the first Vendor Siren Song may mean you miss one or more opportunities later on. Even worse, listening to any Vendor Siren Song, without a process, means you will lose that Agile flexibility you seek to actually improve your performance. Agile Transformation requires understanding, documenting, and improving your new Agile and quite likely project management processes Then seek tools which enhance your abilities, not prevents you from optimizing your success. |
Vendors have the time, money, and expertise to create fine products and alluring Thought Leader content. Much of this content is very good, with of course, abundant examples that are blatantly self-promoting. It is fairly easy for experienced practitioners and even new Agile students to tell the difference…
Good vendor content addresses strategy or specifics and is written such that you can easily grasp and plan to implement the covered concepts. Good vendor content tells a compelling story of transformation, change, and improvement, with many solid steps your organization could easily take with or without buying their product.
Bad vendor content is a long teaser with direct implication that you need that vendor's tools and services to have any chance of success. Bad vendor content from some vendors are almost lies. There are two ways vendors misrepresent the advantages of their products.
One method exaggerates your potential results. These are usually stated using White Papers, Testimonials, and Success Stories. They paint a picture of an almost insurmountable obstacle overcome only with high commitment to vendor tools. As a previous vendor company COO, the head marketers and sales folks consistently exaggerated our customer results.
The other method exaggerates the tool's capabilities -- the software industry even offers name for this method, "Vaporware!"
Vaporware.

The term Vaporware refers to products or product features yet contains nothing more than mist and vapor. Promises disappear before anything can be installed. The sales and marketing people and materials promised potential features quarters or years off, some of which never make it into the product you purchased. Vapor or Mist that promises things not quite seen that many times never materialize.

Vaporware!
Vendor Annual User Group Meetings and conferences with alcohol-laden celebrations are the norm. Some could be confused with motivational seminars. Special privileges are awarded to presenters who paint a rosy picture (yes, that is an insider pun...) in presentations, testimonials, or full-on White Paper Success Stories. Vendors build up an excitement in no way matched by the actual customer experience.
What To Do:
Use Existing Productivity Suite Tools to Collaborate
Don't fall for The Vendor Siren Song!
Vendors sell you tools as a promise to get from where you are (non-Agile or other related effort), to Agile quickly. Most Agile implementation materials center on process improvement through promises of better control and feedback on your vendor tool workflows.
This is where the Vendor Siren Song appears like music from your teenage years.
It causes yearning for past loves, a desire to improve, and to belong to a tribe -- the vendor tribe!
Your firm likely uses standard productivity suites to collaborate, share documents, receive and send communication notifications, and many more uses, using online tools. Most of your staff and most contractor firms will know your particular tool suite or else can come up to speed very quickly. You already have great online collaboration tools at your disposal without spending even more time and money.
In reality, adopting tools before nailing down your processes adds a lot cost and time. Tossing new tools into the mix increases the change pressure and angst your staff will feel during your Change effort. It locks you in to a vendor software environment with specific products. This means high switching cost if you find later on that these tools are not optimal for your organization.
So how do you avoid pain, staff churn, money spent, and wasted time when adopting Agile? It is not reasonable to assume vendor tools will automagically ensure your people use best practices across your organization. What to do? Simple! Use your existing (or inexpensive and easy to obtain and learn) Productivity Suite tools such as
our favorite:

Google G-Suite

(formerly Google Docs/Drive)




and the more complex and expensive...

Microsoft Office 365



There are a wide selection of inexpensive or free software productivity suites. We cover these tools and more in future blogs and the "Agile Transformation Without Tools" book. We do a detailed analysis of how Agile Transformation enhances your ability to adopt enterprise wide Agile practices. The most important thing is moving to Agile without spending time, money, and your even more precious staffing resources evaluating, learning, and installing software and communication Tools!
Without specialized Agile tools demanding your time, you will reach your Agile goals faster and you will enjoy it more! All the time spent researching, evaluating, beta testing, implementing, analyzing, and training on tools will be at least postponed, if not totally skipped.
Most Important
Make sure your Business Transformation Change Management Effort or Project is selected with an eye towards its prospective Proponents and Opponents. You may want to use Force Field Analysis (explained here https://www.odi.org/publications/5218-management-techniques-force-field-analysis). This can be a handy facilitation tool to make sure enough Change Management effort is budgeted from both time and cost perspectives.
We are happy to assist you in either consulting for your Agile Transformation or any major Change Management initiative (see above) or staffing for just the right fit for your contract or permanent staff such as Project Managers, Business Analysts, Technical Writers, mid-level managers, and selected technical staff. We also represent several executives for interim work.
Why Data Analysis & Results (DA&R)?
We share in your success! Our courses are consistently rated excellent, as are our very experienced Consultant Instructors, who average 20+ years in project management, operations, and other key leadership roles. For organizations, we can support your projects and change efforts via Consulting, Speaking, Training, and Staffing. For individuals, we provide advice and limited job placement help if you are seeking employment. Here are our Testimonials, Clients, and Course Calendar professional development education training courses.
Agile Adoption, or Agile Transformation, without buying and implementing expensive, complex, and 'new modal' tools, is a great goal. It is the subject of this blog series and our book including many useful how-to guides. Moving to Agile software development and project management exemplifies a Change effort. You are best served to create and prove your processes before buying tools. Here are but a few types of efforts where you should define, prove, and optimize your processes before buying tools…
Agile Transformation (The subject of this work)
Digital Transformation (Any type of technology or automation implementation)
Business Process Change Management
Merger and Acquisition (M&A) Integration
Divesting a Division, Location, or Business Unit
New Product Development, Market Segment, or Territory
Sales and Marketing Automation, Customer Relationship Management
And really any large effort involving many people toward a lofty goal
We discuss general Business Process Change Management in a prior blog..
. https://www.dataanalysis.com/blog/3-whys-to-use-business-transformation-change-management.
Contact Us to discuss your Staffing needs now!
DA&R is ready to do some of the hard work of hiring for you.
#ChangeManagement #BusinessTransformation #Projects #ProcessImprovement #Turnaround
We can all use a little encouragement so remember to give encouragement to others!
"Therefore we do not lose heart. Though outwardly we are wasting away, yet inwardly we are being renewed day by day. For our light and momentary troubles are achieving for us an eternal glory that far outweighs them all." - 2 Corinthians 4:16-18 NIV.
---
‹ Back