Speaking
DA&R provides speakers for small to large groups, from casual 45-minute brown bags to more involved hour to 4-day sessions, to keynotes at your internal or external conferences.
The person who matters most is the executive or other buyer who invested in our speaker's fee. Many times we're hired to shake things up. One buyer described they wanted to really motivate their people to change, and fast! We sometimes make some in the audience uncomfortable, for their own good. People change only when they are self-motivated or at really prompted by another person they respect. This means that the speaker evaluations by attendees should not be the only criteria! We help our client drive lasting change by "Knocking The Stupid©" out of their processes and attitudes.
Count on us for motivating, direct, process and personal improvement talks for people of all levels.
Motivational Speaking / Excellence / Grow Your Capability / Power of Focus / Strive
Brown Bags on topics of your choice or our array of process, leadership, or technical
Keynotes for Annual Meetings / Conferences / Board Meetings / Sales Meetings
Seminars Pre/Post Conference / On-Site / Virtual / Productivity / Career Search
Professional Association / Annual Meetings / Conferences / Internal Staff Off-Sites
Project Management Motivational & Learning
Persuasive Process Improvement / Agile / Lean / Value-Based
Custom Workshops / Requirements / Risk / Scheduling / Planning / Training
Business Analysis / Improve Results / Motivate Staff / Consistent Excellence
DA&R's Senior Team has years of leading and facilitating critical meetings and workshops of all sorts, be they Project Planning, Risk, Consensus building, JAD Sessions, Strategic Planning, Crisis Management, Requirements, Change Management, Customer and Stakeholder Requirements or Verification, or Quality/Inspection sessions. Our team provides an objective, outside influence or a "fresh eye" on difficult issues, coupled with expert facilitation and documentation skills. Let us help your teams effectively move ahead.
Contact Us to bring a Sr. Presenter to your site or next meeting!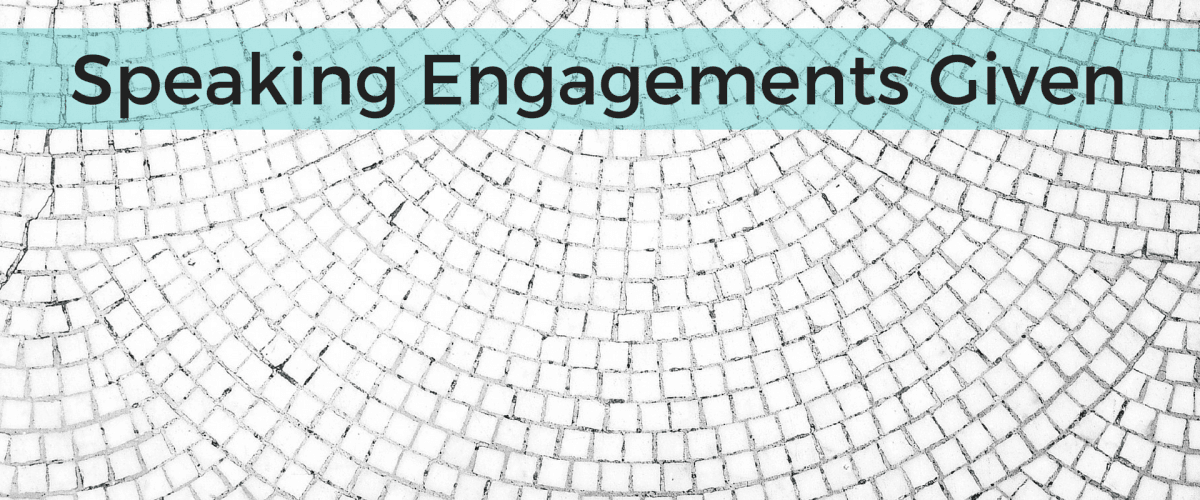 Austin Project Management Institute PMI 25th Anniversary Celebration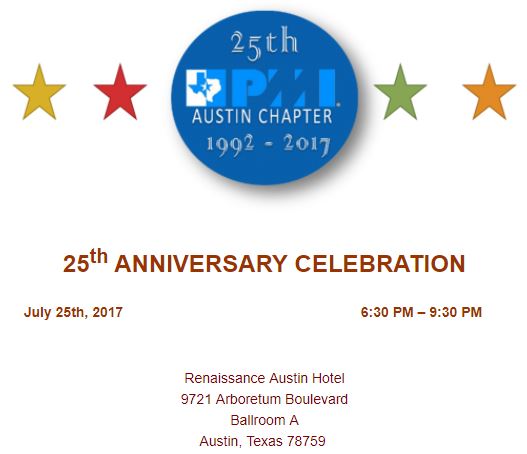 This was a several hundred person crowd at the very nice Austin Arboretum Renaissance Hotel Ballroom. Darrel, as one of the two original Founding Mentors of the PMI Chapter, was asked for remarks on how and why the chapter was started. Unique was the interaction with the Austin visionaries who could see the value of forming a peer group of powerful project managers to mentor those seeking to enter the PM world. What a great 25 years it has been!
---
Meals On Wheels luncheon on Productivity for Project Managers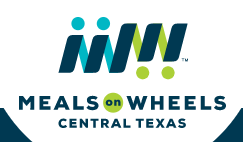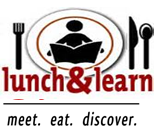 This custom luncheon motivational and process talk on Productivity for Professionals was very well received. The hour talk went for another 45 minutes with questions and other audience interactions. Several said these techniques will really help them in the professional and unexpectedly in their personal lives! Meals on Wheels staff and outside guests from the Project Management PMO SIG also asked some great questions and examples of how being more productive actually reduces stress.
---
Seminars on "Job Search Like A Project Manager" (multiple)
---
Seminars on "Personal & Professional Productivity" (multiple)
PMI Professional Development Day around the USA 8 sessions
PMI Chapter usually yearly (multiple)
IIBA Chapter usually yearly plus panel discussions (multiple)
Launch Pad Job Club (multiple)
Round Rock Job Club (multiple)
Hill Country Bible Church Job Club (multiple)
"LS Screening Roundtable" annual meeting for clients and friends of LS Screening, leading background check firm.