Read Blog
3 Whys to use Business Transformation Change Management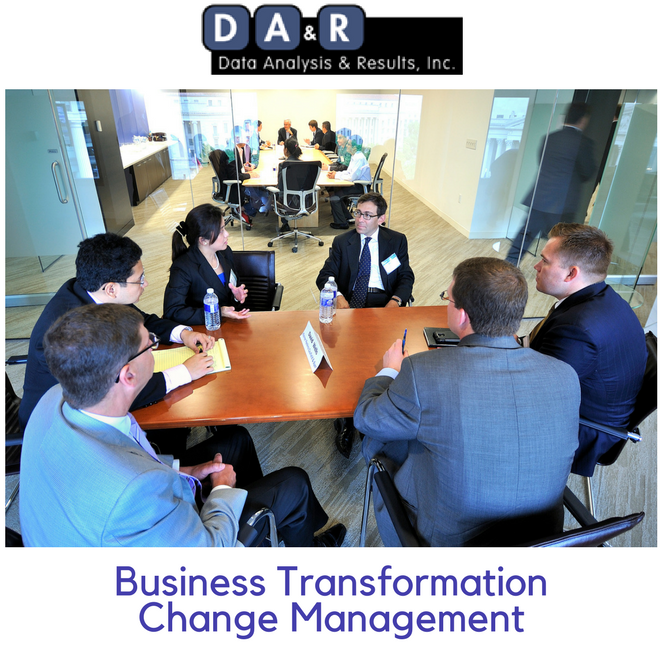 Business Transformation Change Management g

ets you better results faster!
Read below for information on how to apply best practices and tips...
Why 1: Employee Engagement and Buy-In.
Why 2: Smoother Adoption and Initial Use.
Why 3: Lasting Value and Reduce Backsliding.
Read on to discover more about the 3 Whys to your Change Management efforts and how to apply these best practices.
Contact us to discuss your Change Management - Business Transformation needs now! Contact Us
DA&R is ready to do the hard work of your Business Transformation Change Management projects or operations.
---
Why 1:

Employee Engagement and Buy-In
Many operations efforts and projects attempting to implement process improvements or new tools receive far less assistance than anticipated during the planning and implementation of change efforts.
We actually heard a Sr. Vice President at a Fortune 500 firm say, "We'll just tell them to do it and they will!" When I asked how they were going to tell them, they said via email! We argued long and hard to apply some obvious and needed Change Management processes which would have only increased the project budget by less than 10%. They refused all help. Needless to say this was a huge fail and waste of almost half a million dollars as adoption started out low and dropped to less than 4% over the first six months after implementation.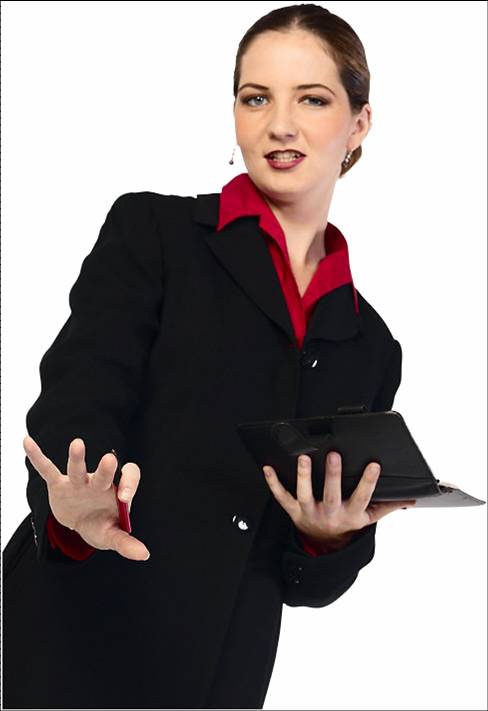 When you are tasked with implementing a change effort, it is only natural to assume that people will get on board and help. Sometimes they will, but that is in the vast minority of cases... People, left to their own devices, generally will not welcome change that they did not think of... NIH Syndrome (Not Invented Here...)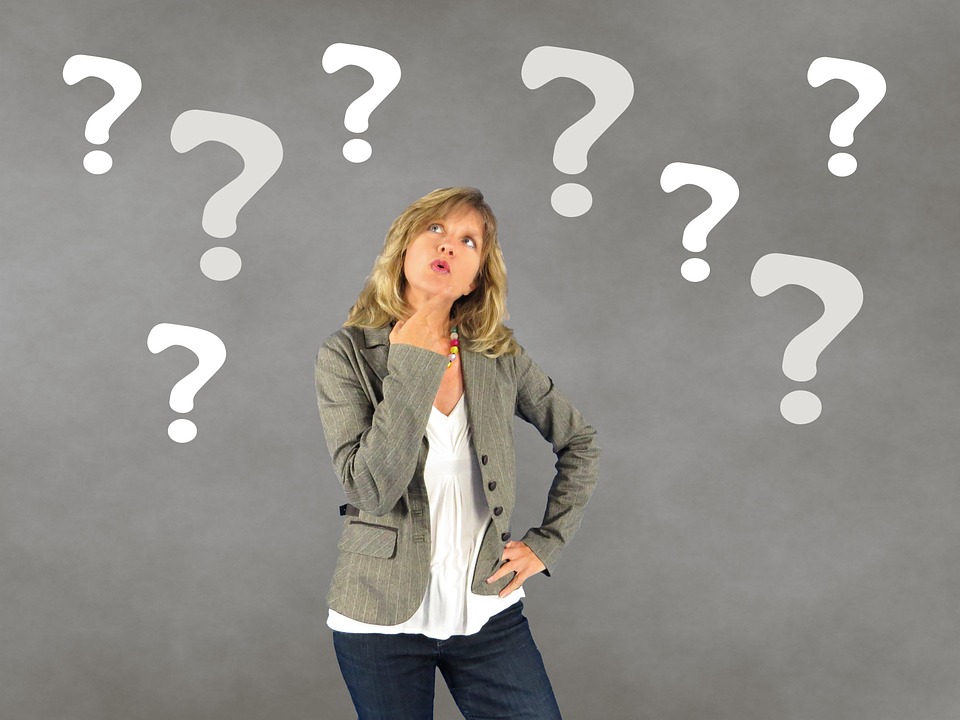 Our assessments across major organization comprised thousands of people showed the following types of responses:
This is just a management fad like all the rest, I am going to wait it out...
They will want something else next quarter and forget about this.
Why would I give management the ammunition to increase our work and do more micromanagement?
What's in it for me? (WIIFM) Things have run just fine for years, why change now? It does not sound like this change will benefit me, let's wait it out or at least delay our participation.
These negative responses can be reduced or even eliminated with a real effort to get Employee Engagement and Buy-In.

Here are a few best practices to reduce this needless friction when planning and implementing your initiatives.

Solicit feedback from influencers at all levels of the affected organization. Use both formal written surveys and open meetings while keeping a public log of all ideas and actions.

Act on feedback that makes sense and does not dilute the goals or anticipated results. Sometimes just implementing some innocuous wording changes can buy you a champion or at least move someone from negative to neutral or from neutral to positive! You may be surprised that some of the feedback will clearly make the initiative better and faster to implement...
Publicize the feedback process and changes you made. Close the loop with everyone involved and praise the people who gave feedback. Get permission and use their names as testimonials that their ideas have been added.

When you do not act on feedback, explain to those why you did not. Be sure to thank them and continue to solicit feedback from them.

Set realistic expectations of the planning and implementation processes. This includes how much work is involved, who will do the work, as well as what changes and benefits to expect in the future.
All DA&R courses and services can be delivered onsite or Virtually in any time zone for world-wide Learner consistency.
Contact Us to deliver this course on non-consecutive days to allow Learners to implement best practices between sessions.
| Related Services & Resources | Click to Access |
| --- | --- |
| CHANGE MANAGEMENT - BUSINESS TRANSFORMATION Services | |
| Business Transformation Change Management course | |
---
Why 2:

Smoother Adoption and Initial Use

Why do perfectly logical projects have adoption and initial use problems? Yes! Usually due to low or nonexistent Business Transformation Change Management plans and execution! Questions to ask ourselves...

Did we know enough about the project, the people, and the desired results to choose the right Change Agents (both Change Leaders and Influencers)?
Did we position the desired Changes as desirable to all with specific reasons and in-person influencing?
Did we ask the people for their help or just assume they would go along?
Did we position the Change as relevant to these stakeholders: Change Team, those affected most, senior management, and end-users or customers?

People like to be involved. They like to be asked, not told. They like to have management and other leaders think about what change would mean to them, not just to the stakeholders who may benefit the most. Let us know if you have interest in a follow-on post on details for various Change Management techniques, or if you would like help in planning for and delivering results using Business Transformation Change Management to leverage and speed up your efforts...
---
Why 3:

Lasting Value and Reduce Backsliding

How do we increase the chances of realizing Lasting Value and reduce the chances of Backsliding into the old ways and processes? After implementation of your planned Changes, it becomes a different sort of challenge to actually realize the long-term value. Executives who may have been active sponsors and supporters will pull back since the project is over and move their attention to the Next Crisis or Initiative. Change Team members will transition away from Change efforts. Communication, unless you continue, will taper off to become nearly invisible. It is basically up to you to instill why and how to keep this going. So, what do you do? Here are a few tips:

During the project, publicize the updating of documents, processes, and metrics that are critical to lasting value from the Change such as Job Descriptions
Adapt Performance Measures for annual reviews and other measurement points
Set and use Team and Group Metrics that are part of Dashboards and other tracking mechanisms
Update Training Programs and in-process help (context sensitive)
If possible, award Bonuses or other rewards for lasting adoption and benefit realization
---
Most Important
Make sure the Business Transformation Change Management Effort or Project is selected with an eye towards its prospective Proponents and Opponents. You may want to use Force Field Analysis (explained here https://www.odi.org/publications/5218-management-techniques-force-field-analysis). This can be a handy facilitation tool to make sure enough Change Management effort is budgeted from both time and cost perspectives.
We are happy to assist you in either consulting for Change Management (see above) or staffing for just the right fit for your contract or permanent staff such as Project Managers, Business Analysts, Technical Writers, mid-level managers, and selected technical staff. We also represent several executives for interim work.
Why Data Analysis & Results (DA&R)?
We share in your success! Our courses are consistently rated excellent, as are our very experienced Consultant Instructors, who average 20+ years in project management, operations, and other key leadership roles. For organizations, we can support your projects and change efforts via Consulting, Speaking, Training, and Staffing. For individuals, we provide advice and limited job placement help if you are seeking employment. Here are our Testimonials, Clients, and Course Calendar professional development education training courses.
Contact Us to discuss your Staffing needs now!
DA&R is ready to do some of the hard work of hiring for you.
#ChangeManagement #BusinessTransformation #Projects #ProcessImprovement #Turnaround
We can all use a little encouragement so remember to give encouragement to others!
"Therefore we do not lose heart. Though outwardly we are wasting away, yet inwardly we are being renewed day by day. For our light and momentary troubles are achieving for us an eternal glory that far outweighs them all." - 2 Corinthians 4:16-18 NIV.
---
‹ Back