Meet the Team
DA&R is a diverse team of highly experienced senior professionals, specializing in Consulting, Project Management, Business & Troubled Project Transformation, Interim & Permanent Professional Staffing, & related Training. We also provide specialized services such as Operations & Project Turnarounds, Business Assessment, Personalized Career Coaching, Presentations such as Motivational Speaking, Risk & Requirements Management, & Stakeholder Analysis.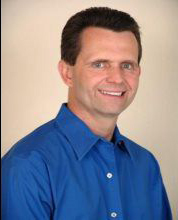 Darrel A. Raynor, PMP, MBA
President/CEO & Founder, Data Analysis & Results, Inc.
Interim COO / CIO / VP Operations / Principal Consultant / Agile Coach
Project Management, Business Analysis, Staffing, Process Improvement
Director, Project Management, Business Analysis, & Leadership Programs
Microassist, In-House and Open enrollment Training
Author of the forthcoming book, "Agile & Integrated Project ManagementTM
Knocking the Stupid out of Project Management"
Darrel Raynor is a senior technology executive, consultant, trainer, and turnaround specialist with over twenty-five years leadership experience streamlining operations, optimizing systems, leading projects, and coaching people. He increases throughput and efficiency, and decreases organization friction using clear communications internally, and with customers, vendors, and partners.
COO & CIO (past) - Rational Software Automated Test Business Unit; PristaCorp, Healthcare Software; LIM, Energy Data; Triand, Inc., Education SaaS cloud software; The Tiossano Tribe, upscale importer/retailer
Founder, Austin PMI, Austin PMO Roundtable (with ATC), The PC Donate & Retrofit Clearinghouse
Specialties include: Transitioning to Agile using Coaching and Training, Scrum Master, Custom Staffing Matchmaker, Problem Solving, Agile and Traditional Product and Software Development, Management, Process Improvement, and Projects/Operations Turnarounds and Optimization, Organization Restructuring, Assessments, Program Management, Business Analysis, Software Development, and Acquisition Evaluation and Integration. Create Quality Systems Methodologies using QA/QC, and Testing. He has recovered projects and organizations and managed major new technology enterprise financial and other software development and integration efforts.
Mr. Raynor consults, presents public speaking for meetings, retreats, and conferences, provides key staffing for, and trains for organizations of all sizes in finance, high tech, manufacturing, retail, data, public sector, telecommunications, energy, nonprofit, and other industries. He is primary author of the popular: Agile & Integrated Project ManagementTM, A&I Business AnalysisTM, A&I Agile ProcessTM courses, including custom, onsite, in Austin and San Antonio, TX USA, and at sites around the world.
He helps organizations streamline operations, restructure their staff and marketing, gain market share, increase sales, and reduce costs. He has held COO, CIO, and VP Operations positions managing 250+ staff in 5 countries. He has also served as Interim Executive, Board of Directors and Advisors, Sr. Director Programs, and Director QA positions. Frequent roles are project executive, change agent, and interim executive.
"Darrel's energy and passion influences teams to accomplish more than they thought they could."
He writes The Management Advisor blog to help raise effectiveness. Darrel has written for, or been quoted in, The Wall Street Journal,
CIO Magazine, Baseline Magazine, PM Network, The Dallas Morning News, and over 25 others.
He holds Project Management Professional (PMP) certification, MBA: Information Systems, Managing Advanced Technologies: Golden Gate University. His degrees BS: Accounting and BS: Finance: Iowa State University. He is Past-President of the International Institute of Business Analysis Austin Chapter. He has held CCP, QAI, and several other technical and quality certifications. Austin CIO Roundtable Steering Committee. Bee Caves Technology Team; Turnaround Management Association former PMI Chapter Founder/Board, Director Communications, CenTX Chapter.
"I founded DA&R to break the traditional mold of consulting firms having a 'beach' or 'bench' of employees that they seek to place on projects -- sometimes with iffy results. Our consultants are all contractors that we have either worked with or a trusted associate has worked with. We do not have a pool of people that we have to place… Every DA&R consultant we place is the right person, at the right time, at the right rate!"