Training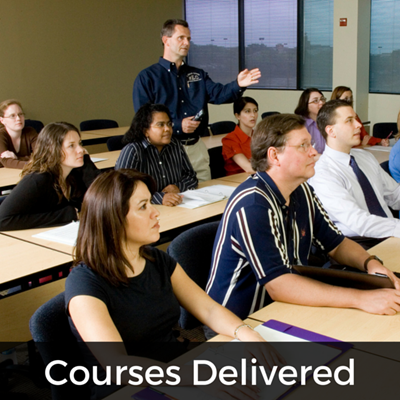 DA&R's senior instructors and consultants all have considerable expertise leading and teaching a wide variety of technical, business, and soft skills courses face-to-face or through the latest remote technology. We can deliver our own portfolio of leading edge courses, or create and deliver custom courses (single module to entire tracks) to your organization's requirements in Austin, San Antonio at our facilities, and around the world at our partner sites and in-house at your sites.
---
For useful Training, Business, and Technical resources including how to submit our courses for continuing education credit,
see our updated blog Management & Technical Resources to Learn - Actually Useful!
How to Apply for Continuing Education credits for Various Organizations...
tbd