Affiliations
Trusted Vendor Partners

Microassist is one of Central Texas's most experienced business and technology education centers, a primary training vendor for the State of Texas, and a Microsoft Certified Solution Partner. They have successfully worked with clients in advertising, real estate, law and politics, to state and government agencies and many more industries. DA&R holds open enrollment courses and jointly bids on any public sector and private sector training and consulting needs. Contact DA&R to discuss your Austin or on-site professional education training needs.
---

Cindy Bell, President. PM Star. Personalized PMP, CAPM, PMI-RMP and PMI-SP exam prep materials and support from PMI(R) Registered Education Provider (REP). DA&R uses course materials and support from PM Star whenever we can.
---

Central Texas Technology Solutions (CTTS) is a complete technology solution provider. They are 100% committed to making sure organizations have the most reliable and professional IT service. Their team of talented IT professionals solve your IT nightmares once and for all. DA&R uses them for internal technology solutions and recommends their services to our clients. They know their stuff and will really take care of you. Josh, their founder, is a DA&R Project Management Best Practices alumni so you know he is good! Contact DA&R for an assessment to see if CTTS is the right technology service firm for you.
---
Inventive Public Relations & Strategic Marketing is who DA&R uses for all our public relations and media requirements. Christian Scarborough is the founder and he comes highly recommended by DA&R. We have partnered with IPR on several successful client engagements. Contact DA&R for an assessment to see if IPR can provide the right Public Relations and Marketing for you.
---

Medi-Share Christian Care Medical Sharing. (similar to but NOT insurance...) We've been members for over a decade -- worth it for primary or catastrophic health sharing. Click for more information Medi-Share Info affinity link. DA&R founders use Medi-Share for our catastrophic and they also have a program for regular medical issues.
---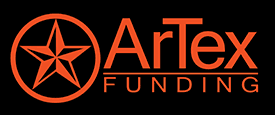 ArTex Funding is a working capital asset-based lender for companies that have a hard time getting funded. We do not fund startups. We fund young growing companies or companies in financial working capital distress. The company provides various programs to fund businesses that are in transition, growth or distress while using corporate assets as collateral. We offer many different loans using private debt, hedge fund, pension funds, insurance company, private wealth funds, private equity and family office money funds. Contact DA&R for an assessment to see if ArTex can provide the right Alternative Funding for you.