Affiliations
Trusted Vendor Partners

ArTex Funding is a working capital asset-based lender for companies that have a hard time getting funded. We do not fund startups. We fund young growing companies or companies in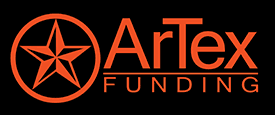 financial working capital distress or growth. The company provides various programs to fund businesses that are in transition, growth, or distress while using corporate assets as collateral. We offer many different loans using private debt, hedge fund, pension funds, insurance company, private wealth funds, private equity and family office money funds. Alternative Funding can be used for: Asset Based Lending, Working Capital Financing, Bankruptcy Funding, Bridge Lending, Bank Workout Financing, Unsecured Business Loans, Distressed Funding, Emergency Payroll Funding, Purchase Orders, Contracts, Invoices, Inventory, Loans Against Existing Equipment, Hard Money Real Estate Loans, Lawsuit Settlement Funding, Funding for Troubled Companies, Loans on Oil and Gas Royalties, and more...Contact DA&R for an assessment to see if we can partner to provide the right Alternative Funding for you.

LS Screening is a national provider of pre-employment screening services, including drug testing. Founded in 2004, we are based in Austin, Texas and currently supports over 1500 Clients operating in all 50 states. LS Screening is our credentialing, background check, testing, and other types of pre-employment services partner. We have worked with them for many years and always have great service and results. Contact DA&R to discuss your background check and other pre-employment services needs.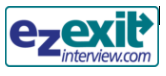 EZexitinterview.com is a web based Exit Interview tool that gives every former employee the opportunity to provide anonymous feedback about their employment experience. Responses are automatically organized into meaningful reports allowing you to identify problems, trends, etc., that could adversely impact your company. If you want to know why your employees are leaving – ask them.
Our candidates, once our clients indicate they would like to hire, are all background checked to the appropriate level to satisfy each of our client's unique needs. Some have clearances such as secret. Each client has different needs and working with a professional firm like LS Screening allows us to set custom protocols and cost based on each client's needs.
Triton Training Solutions is our Austin Training Partner.

Founded by IT business management experts with 30+ years combined experience, Triton Training Solutions solid reputation and active commitment to professional education and development training. Triton Training Solutions continues to grow beyond this commitment with robust, accelerated learning and managing a relevant course catalog aligned with the life-long learning needs of organizations and individuals. Triton Training Solutions is now in Austin and offers a full range of support services to ensure your training needs are met. Contact DA&R to arrange a meeting room, training class, workshop, off-site or other hosted and catered event. Triton has broadband wireless internet in every room, mounted and portable projectors, TVs and screens, with some rooms PC-enabled for technical classes.

Central Texas Technology Solutions (CTTS) is a complete technology solution provider. They are 100% committed to making sure organizations have the most reliable and professional IT service. Their team of talented IT professionals solve your IT nightmares once and for all. DA&R uses them for internal technology solutions and recommends their services to our clients. They know their stuff and will really take care of you. Josh, their founder, is a DA&R Project Management Best Practices alumni so you know he is good! Contact DA&R for an assessment to see if CTTS is the right technology service firm for you.
Inventive Public Relations & Strategic Marketing is who DA&R uses for all our public relations and media requirements. Christian Scarborough is the founder
and he comes highly recommended by DA&R. We have partnered with IPR on several successful client engagements. Contact DA&R for an assessment to see if IPR can provide the right Public Relations and Marketing for you.
Medi-Share Christian Care Medical Sharing. (similar to but NOT insurance...) We've been members for over a decade -- worth it for primary or catastrophic health sharing. Great primary or

supplemental health coverage. Click for more information Medi-Share Info affinity link. DA&R founders use Medi-Share for our catastrophic and they also have a program for regular medical issues.