Read Blog
Management & Technical Resources to Learn - Actually Useful!
This is a living document. If you find a Project Management, Business Analysis, or leadership tutorial or other information you think should be listed here, or if any links cease working, please email Info@DataAnalysis.com.
Here are what we have found to be useful tutorials or other types of aids to understanding... Thank you and enjoy! Let us know if these have been helpful to you in studying for an exam or in managing your projects and career.
How to submit Professional Education Course Hours for Re-certification Credit
Useful Training & Business Areas

The KHAN ACADEMY® micro video lectures stored on YouTube teaching math, history, healthcare, finance, and many other subjects are free and incredibly useful. Here is one short video that explains various math concepts needed for the PMP, CAPM, CBAP, CCBA and other professional certifications. https://www.khanacademy.org/math/probability/descriptive-statistics/variance_std_deviation/v/range--variance-and-standard-deviation-as-measures-of-dispersion
For New Management or any manager who is floundering or who wants to improve:
http://firstround.com/review/this-90-day-plan-turns-engineers-into-remarkable-managers/
How To Cut Down On Constant Interruptions During Your Meetings
http://info.tractioninc.com/blog/business-coaching-how-to-cut-down-on-constant-interruptions-during-your-meetings
How The Words You Speak & How You Speak Them Affect You & Others
http://www.lifehack.org/293677/how-word-choices-transform-your-mind
Business Analysis Resources
Aris Express is our favorite modeling tool, free, at least for the first level, and also has this great poster! This is the best taxonomy of simple models, as they all should be! Enjoy. http://cdn.ariscommunity.com/media/poster/aris-express-poster-21-1.pdf
Wow. These Testing Mind Maps were exactly what I could have used on dozens of projects! Great brainstorming and productivity helpers! http://apps.testinsane.com/mindmaps/
also see this fine Agile testing tutorial: http://apps.testinsane.com/mindmaps/uploads/html/Agile%20QA%20-%20Capabilities%20and%20Skills.html
PMP and other PMI Certification FAQs & Resources
Exam changes 1/11/16 http://www.pmi.org/certification/exam-changes/pmp.aspx
PMI® Project Management Professional (PMP)® Examination Content Outline
http://www.pmi.org/-/media/pmi/documents/public/pdf/certifications/project-management-professional-exam-outline.pdf
PMI® Project Management Professional (PMP)® Handbook
http://www.pmi.org/-/media/pmi/documents/public/pdf/certifications/project-management-professional-handbook.pdf
PMI® Professional Code of Ethics http://www.pmi.org/About-Us/Ethics/Code-of-Ethics.aspx
e-SIM - Electronic Exam Simulator http://www.pmstar.com/pmp-simulator/ from PM Star, our favorite and close to the exam.
Earned Value Management (EVM)
http://www.tutorialspoint.com/earn_value_management/
www.projectlearning.net/video/ev/?utm_source=newsletter&utm_medium=email&utm_campaign=news8_3_july10
http://www.projectlearning.net/video/ev2/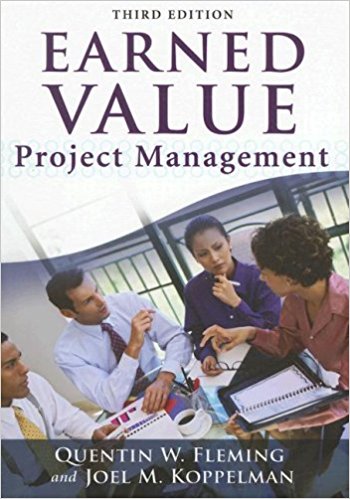 Recent Blog by an African PM trainer...
http://www.pmta.co.za/blog/earned-value-management-made-simple
Critical Path sites…
http://www.tutorialspoint.com/management_concepts/critical_path_method.htm
http://www.headfirstlabs.com/PMP/criticalpath/HeadFirstPMP_CriticalPathDrill.pdf
Microsoft Project

http://www.projectlearning.net/microsoft_project_knowledge_base.htm
Good MS Project software tips newsletter: MS Project Tips Newsletter/Blog and an installable tutorial (Firefox & IE only...)
http://www.projectlearning.net/project_companion_for_newsletter_subscribers.htm
Amazon.com can help you get what you need!
MIT Open Courseware - http://ocw.mit.edu
Massive Open Online Courses - mooc-list.com
Microsoft Outlook
Darrel Raynor (From our LinkedIn posting)
Want Help Implementing Improvements? Call the A&I™ PMOgre™ Team and let us quickly analyze, advise, and help you implement the productivity improvements that are right for you.
Let us execute on your goals using our A&I™ PMOgre™ methodology. Contact us DARaynor@DataAnalysis.com for help or just to talk over your situation.
Several of our clients asked us to continue to help them hone their project management, business analysis, and related leadership processes, templates, and training. Contact us to set one up for your organization.
We would be happy to talk these topics over with you anytime! DARaynor@DataAnalysis.com
"For wisdom will enter your heart, and knowledge will be pleasant to your soul." Proverbs 2-10 NIV.
---
‹ Back