Read Blog
3 Whys to use Business Transformation Change Management - Presentation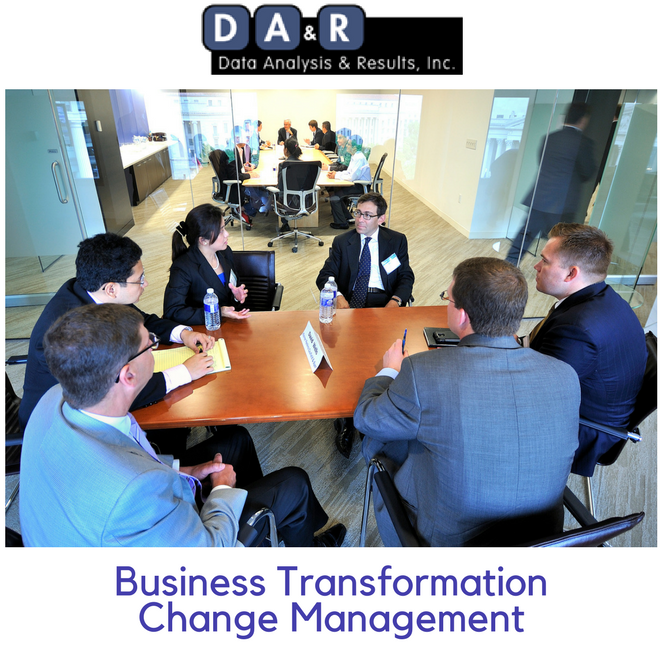 Business Transformation Change Management g

ets you better results faster!
View the presentation below for information on how to apply best practices and tips...
Why 1: Employee Engagement and Buy-In.
Why 2: Smoother Adoption and Initial Use.
Why 3: Lasting Value and Reduce Backsliding.
Read on to discover more about the 3 Whys to your Change Management efforts and how to apply these best practices.
Contact us to discuss your Change Management - Business Transformation needs now! Contact Us


DA&R is ready to do the hard work of your Business Transformation Change Management projects or operations.
---


See the accompanying blog post and presentation
---
| Related Services & Resources | Click to Access |
| --- | --- |
| 3 Whys to use Business Transformation Change Management presentation | |
| | |
| 3 Whys to use Business Transformation Change Management blog post | |
| | |
| CHANGE MANAGEMENT - BUSINESS TRANSFORMATION Services | |
| | |
| Business Transformation Change Management course | |
---
---
Most Important
Make sure the Business Transformation Change Management Effort or Project is selected with an eye towards its prospective Proponents and Opponents. You may want to use Force Field Analysis (explained here https://www.odi.org/publications/5218-management-techniques-force-field-analysis). This can be a handy facilitation tool to make sure enough Change Management effort is budgeted from both time and cost perspectives.
We are happy to assist you in either consulting for Change Management (see above) or staffing for just the right fit for your contract or permanent staff such as Project Managers, Business Analysts, Technical Writers, mid-level managers, and selected technical staff. We also represent several executives for interim work.
Why Data Analysis & Results (DA&R)?
We share in your success! Our courses are consistently rated excellent, as are our very experienced Consultant Instructors, who average 20+ years in project management, operations, and other key leadership roles. For organizations, we can support your projects and change efforts via Consulting, Speaking, Training, and Staffing. For individuals, we provide advice and limited job placement help if you are seeking employment. Here are our Testimonials, Clients, and Course Calendar professional development education training courses.
Contact Us to discuss your Staffing needs now!
DA&R is ready to do some of the hard work of hiring for you.
#ChangeManagement #BusinessTransformation #Projects #ProcessImprovement #Turnaround
We can all use a little encouragement so remember to give encouragement to others!
"Therefore we do not lose heart. Though outwardly we are wasting away, yet inwardly we are being renewed day by day. For our light and momentary troubles are achieving for us an eternal glory that far outweighs them all." - 2 Corinthians 4:16-18 NIV.
www.dataanalysis.com/blog/3-whys-to-use-business-transformation-change-management
---
‹ Back